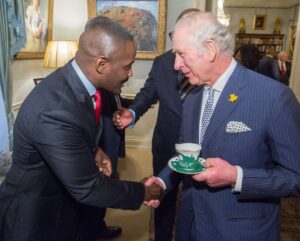 Foodmove CEO meets Prince Charles at Clarence House
This week, Tobun alongside other notable awardees – Baroness Amos, David Harewood and Kwame Kwei Armah to name a few – were invited to attend a Powerlist reception hosted by The Prince of Wales at Clarence House.
During the reception at Clarence House, The Prince of Wales made a keynote speech addressing attendees, networked with guests and spent some time speaking with Tobun about GV Group and his last mile delivery firm Foodmove
Tobun shared with Prince Charles that  Foodmove is a key transport and logistics company that transports food and supplies for wholesalers, caterers and retailers such as pubs, bars, cafes across the country.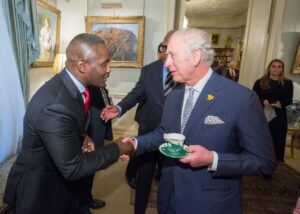 The Powerlist celebrates 100 of the U's most influential people of African, African Caribbean and African-American heritage, who act as a role model for young people.
Now in its 16th year, the network honours people across a wide range of industries including business, science, technology and the arts.
#diversityandinclusion #leadership #entreprenruship #EvaOmaghomi #ClarenceHouse #PrinceCharles #PrinceofWales